TEXAS Arts, Culture & History
Main Street Theater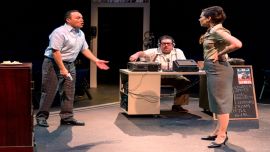 Women take center stage in the comic adventure MEN ON BOATS by Jaclyn Backhaus from February 10th thru March 11, 2018. The play tells the story of Major John Wesley Powell's actual expedition of the Grand Canyon in 1869.
Learn More
Robert Schenkkan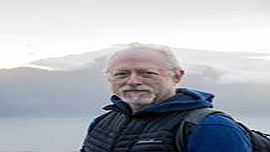 Alley Theatre's ALL THE WAY was presented 2016, written by Pulitzer Prize winning playwright Robert Schenkkan. The LBJ legacy continues in part two The Great Society presented from January 26 thru February 18, 2018...
Learn More
Worldfest.org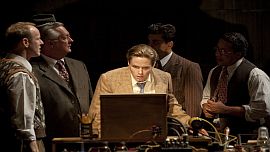 Founded by award-winning producer / director Hunter Todd, the Worldfest Houston International Film Festival is the oldest independent film and video festival in the world. The 2017 annual festival is held in Houston from April 21st thru the 30th....
Learn More
Cirque Du Soleil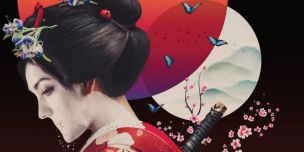 CORTEO -
Rich, extravagant memories frolic with the senses. The sound of laughter peals around the stage, visions of joyous tumblers and players fascinate the eyes. A cavalcade of lively recollections of a life gloriously lived.
Presented from March 8 through 11, 2018 at the Toyota Center.
Learn More
Iconic Playwrights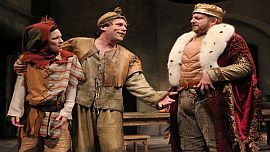 Alley Theatre produced two of Pulitzer Prize nominee Theresa Rebeck's plays. FOOL is a comical play set in a 14th century castle. THE SCENE is a shrewd and racy comedy about the lives and loves of four New Yorkers..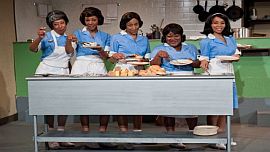 The Ensemble Theatre presented two Texas Playwrights: American Menu is about 5 Black kitchen workers set in May 1968. Sassy Mamas is a romantic comedy about 3 women of a certain age who confidently pursue younger men...
Artiste "quote unquote":
And I'm not gonna tell you what I think about the New York Times for referring to Houston as one of the provinces. - former President George H. W. Bush
President George Bush 2007 TUTS gala
It's never been easy. 40 years ago, the Department of Labor made a study of the 3 Actors Unions: Equity, SAG and AFTRA. Unemployment rate stood at 85%. Today it's at 90%, only 10% of actors make a living.
Tony Randall in TUTS 2000 Damn Yankees
Work like you don't need the money. Love like you've never been hurt. Dance like nobody's watching.
Satchel Paige and the Kansas City Swing 2016 Ensemble Theatre production
Some people build fences to keep people out and other people build fences to keep people in.
FENCES by August Wilson 2016 Ensemble Theatre production
My role is to prepare children musically to fit into a professional level opera production....I want families to understand it is a commitment of time and work.
Karen Reeves, Houston Grand Opera Christmas 2016 production of The Little Prince
Artist Shadow
It is our Passion for the Arts that brings this site to you. Check here often for current listings of plays and reviews showing in the Houston Area.