Houston Theatre
Houston Grand Opera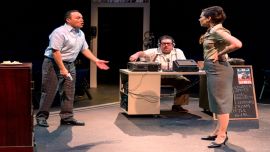 Houston Grand Opera's 2015-2016 Season features World Premieres, next installment in Company's First Ring Cycle, and productions new to Houston.
.
Learn More
August Wilson 2011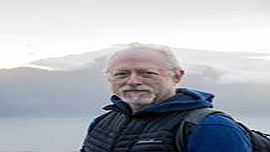 From the archives: 2011 interview with Byron Jacquet who stars with Wayne DeHart in JITNEY shown at the Ensemble Theatre. .
Learn More
Classic Houston Ballet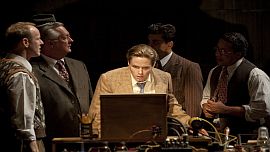 Amy Fote eats fruits, vegetables, meats & protein, drinks water and 2-3 sodas per year. 2007 Interview as Swanilda in COPPELIA, Ben Stevenson's production.
Learn More
Alley Theatre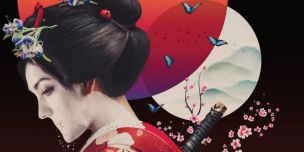 George Gershwin's fascinating life is celebrated in this performance by Hershey Felder. A tribute to an extraordinary American brimming with irresistible music. George Gershwin Alone is showing from May 29 - June 21, 2015
Learn More
Worldfest Houston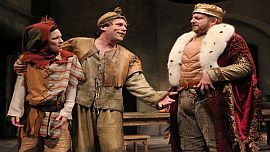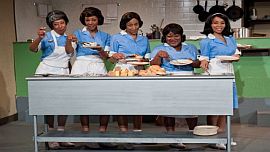 Artiste "quote unquote":
And I'm not gonna tell you what I think about the New York Times for referring to Houston as one of the provinces. - former President George H. W. Bush
President George Bush 2007 TUTS gala
It's never been easy. 40 years ago, the Department of Labor made a study of the 3 Actors Unions: Equity, SAG and AFTRA. Unemployment rate stood at 85%. Today it's at 90%, only 10% of actors make a living.
-Tony Randall in TUTS 2000 Damn Yankees