Houston Theatre
Houston Grand Opera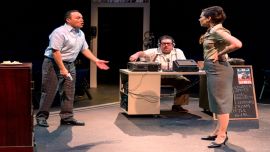 Springtime at the Opera!
April 18 - May 3, 2015 Wagner's Die Walkure from LaFura dels Baus American Premiere. Sweeney Todd is presented April 24 - May 9, 2015
.
Learn More
Mamma Mia! 2007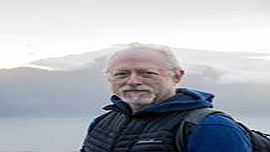 From the archives: 2007 interview with Sean Allan Krill star of Mamma Mia as Sam Carmichael for Broadway Across America
Learn More
Classic Houston Ballet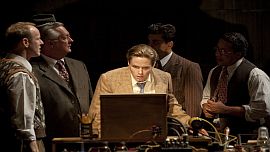 Amy Fote eats fruits, vegetables, meats & protein, drinks water and 2-3 sodas per year. 2007 Interview as Swanilda in COPPELIA, Ben Stevenson's production.
Learn More
Alley Theatre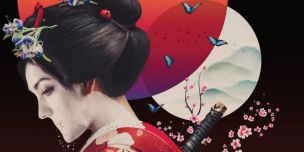 Britain's exciting theatre company Kneehigh Texas debut Tristan & Yseult blends comedy, live music and love. Showing from April 24 - May 24, 2015
Learn More
Worldfest Houston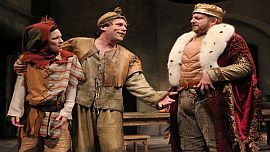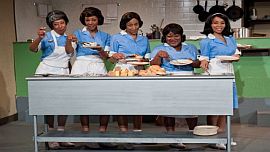 Artiste "quote unquote":
And I'm not gonna tell you what I think about the New York Times for referring to Houston as one of the provinces. - former President George H. W. Bush
President George Bush 2007 TUTS gala
It's never been easy. 40 years ago, the Department of Labor made a study of the 3 Actors Unions: Equity, SAG and AFTRA. Unemployment rate stood at 85%. Today it's at 90%, only 10% of actors make a living.
-Tony Randall in TUTS 2000 Damn Yankees