Houston Theatre
Houston Grand Opera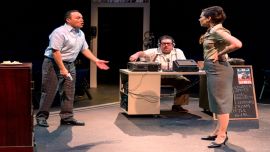 Houston Grand Opera's 2015-2016 Season features World Premieres, next installment in Company's First Ring Cycle, and productions new to Houston.
.
Learn More
Blues In the Night 2011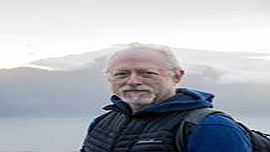 2011 interview with Director Patdro Harris and Blues singer Candice D'Meza in this Tony nominated scorching Broadway musical set in a seedy 1930s Chicago hotel....
Learn More
Classic Houston Ballet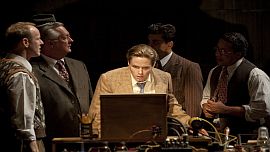 Amy Fote eats fruits, vegetables, meats & protein, drinks water and 2-3 sodas per year. 2007 Interview as Swanilda in COPPELIA, Ben Stevenson's production.
Learn More
Alley Theatre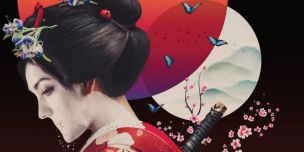 Jeffrey Bean as Charlie Baker discovers secrets under the guise of THE FOREIGNER. James Black directs the thrilling comedy thru August 9, 2015.
Learn More
Under the stars and down by the Alley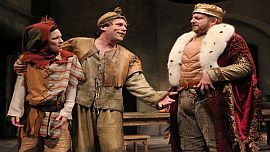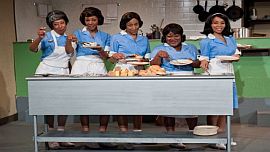 Artiste "quote unquote":
And I'm not gonna tell you what I think about the New York Times for referring to Houston as one of the provinces. - former President George H. W. Bush
President George Bush 2007 TUTS gala
It's never been easy. 40 years ago, the Department of Labor made a study of the 3 Actors Unions: Equity, SAG and AFTRA. Unemployment rate stood at 85%. Today it's at 90%, only 10% of actors make a living.
-Tony Randall in TUTS 2000 Damn Yankees